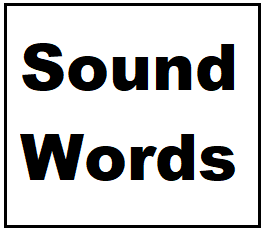 Editing, proofreading, writing copy is something Marian has done in all her working roles since leaving university. She has worked as a civil servant, a secondary school teacher and as a journalist, writing and sub-editing for a variety of print and online publications. She began doing transcription work for a local university while on a career break after having her second child.
As well as working with a range of clients from all walks of life, sizes of business and with a variety of requirements, she also contracts for a global legal services provider, producing and proofreading transcripts for public bodies, courts and tribunals. She is also an English-language editor for an intermational transcription, captioning and translation company.
While Sounds Words is ostensibly Marian, if needs be she works with a pool of talented colleagues who all help each other out on contracts and projects in order to deliver work in a timely manner. Therefore, while no job or contract is too small, requests are never too big because projects can be resourced effectively.
Get in touch to find out if Sound Words can help you with transcription, proofreading, copy clean-up and editing.
Marian holds a BA (Hons) from the University of York (English with Related Literature) and postgraduate qualifications from both Sussex and York universities. She is NCTJ qualified (Magazine Journalism) with a distinction in sub-editing.